Stochastic dynamics and energetics
Information technology and nanotechnologies urge physics and chemistry to interpenetrate with different fields of mathematical and information sciences. Thermodynamic structure in the Langevin stochastic process to which this lecturer has contributed is just one example. Nowadays, we need to understand the essential scientific concepts from different viewpoints, since specific methods for specific subjects become soon obsolete. To meet such requirements, the present course aims at grasping the important concepts of advanced stochastics by multiple approaches, statistical vs individual, microscopic vs coarse-grained, forward vs inverse, etc. Being accompanied by weekly preparatory reading material and after-course exercises, the lectures bring workable knowledges to both who knows already and who learns for the first time.
Bibliography
Stochastic Energetics, K. Sekimoto, Springer.
Stochastic Methods: A Handbook for the Natural and Social Sciences, C. Gardiner, Springer.
Stochastic Processes in Physics and Chemistry, N. G. Van Kampen, Elsevier.

Ken Sekimoto
(Université  Paris  Diderot)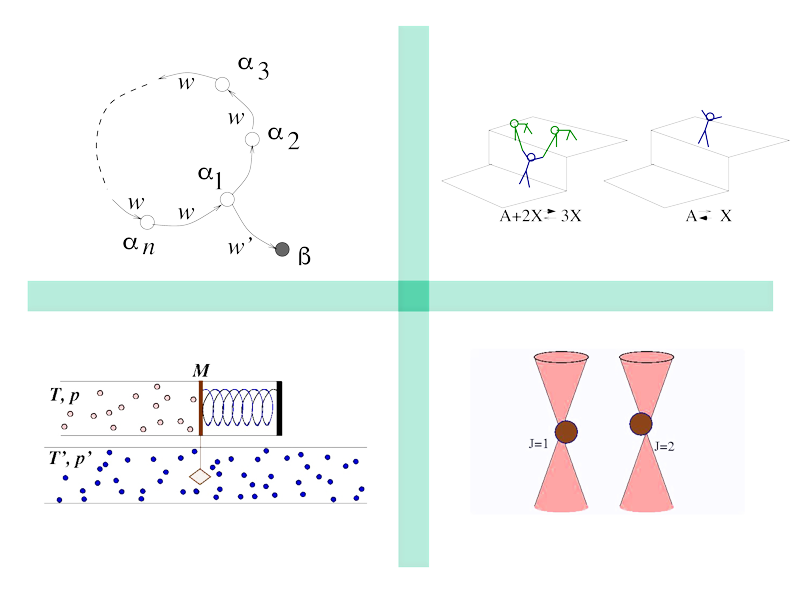 Comments are closed