Jean Barbier (2012) – Lecturer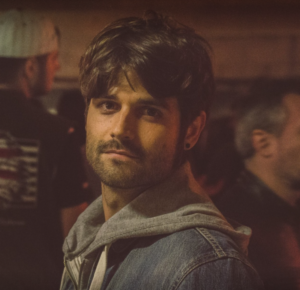 I graduated from the i-PCS master in 2012 after an amazing year in Torino and two months in SISSA. All the courses were fascinating and accessible at the same time, and the professors always ready to take into account comments and help. During my internship and PhD with Pr Florent Krzakala, that I've met during the second year in Paris, I've been working on the statistical physics of high-dimensional inference and graphical models. In particular I worked on compressed sensing which is a new signal acquisition paradigm, or information theory and error correcting codes. The concepts I learned during the master, such as message-passing algorithms or discrete mathematics, are essential in my research.
Then I moved to EPFL in Switzerland for a PostDoc. There I switched to a more mathematically oriented research. I'm now working on putting on a mathematically rigorous basis the tools of statistical physics of disordered systems that I've learned during my master and PhD. Indeed these tools are of great importance for understanding the phase transitions and computational issues in inference, communications and machine learning.
I'm now a permanent lecturer in statistical machine learning in the mathematics department of the Queen Mary University of London.
Comments are closed