Matthieu Barbier (2010) – Researcher at CIRAD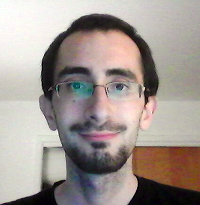 I attended the PCS master in 2009-10 and then did a PhD in statistical physics with Pr. Emmanuel Trizac in the LPTMS laboratory in Orsay on the kinetic theory of gases. During my first postdoc at the Inha University in Korea, I used similar methods to explain generic properties of economic distributions. My thematic shift continued toward ecological systems, with a postdoc in Princeton University, then in the Station d'Ecologie Théorique et Expérimentale de Moulis.
I am now a permanent researcher in CIRAD in Montpellier and cofounder of the research nonprofit Institut Natura e Teoria en Pireneus. I have kept working in ecology while maintaining many collaborations with statistical physicists. My current goal is to apply ideas and tools of disordered systems to many-species dynamics in microbial systems.
web page : https://intp.science/fr/profiles/matthieu-barbier
Comments are closed