Quantum theory of electromagnetism
Outline:
Classical electromagnetism before quantum electrodynamics: Maxwell's equations in Fourier space, transverse and longitudinal modes, energy and momentum, gauges choices: Coulomb and radiation.
Schrödinger's equation in the presence of a classical electromagnetic field, perturbation theory and Fermi's Golden Rule, excitation rates.
The Fock space of the quantum electromagnetic field, photons, the interaction Hamiltonian between matter and the electromagnetic field.
Some properties of the quantum electromagnetic field: energy, momentum and angular momentum; vacuum fluctuations and the Casimir effect.
Some remarkable states of the quantum electromagnetic field: coherent states and squeezed states, classical limit of quantum electromagnetism.
The interaction between photons and matter: absorption and emission of a single photon by an atom, spontaneous emission, laser, the Weisskopf-Wigner model.
If time allows: entangled photons and the violation of Bell's inequalities.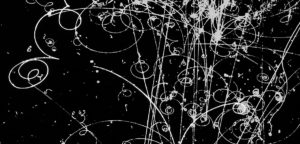 Production of two electron-positron pairs. In this photo from the 15-foot bubble chamber at Fermilab, USA, gamma-ray photons turn into electron-positron pairs, matter & antimatter.
Key Words:
Quantum electromagnetism, photons, interaction between matter and light, spontaneous emission, classical and quantum states of light.
Bibliography:
Rayonnement quantique, Alain Laverne, available in French on: https://cel.archives-ouvertes.fr/cel-00092934
Photons – Optique quantique, Majeure de Physique de l'Ecole Polytechnique, A. Aspect, P. Grangier, G. Grynberg (in French)
Introduction to Quantum Optics, G. Grynberg, A. Aspect, C. Fabre, Cambridge University Press
Free online lectures by A. Aspect (in english): https://www.polytechnique.edu/elearning/fr/alain-aspect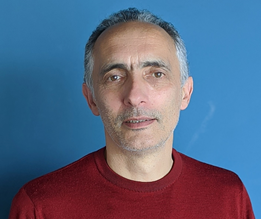 Bertrand Delamotte
(Sorbonne Université)
Comments are closed